Private Lessons in English
Personalised one-to-one English classes completely tailored to your specific needs, goals and availability.
Make rapid progress by opting for classes with a dedicated teacher.

Two-for-one special offer! Bring a friend and split the cost of your lessons!
Start taking private lessons and you will:
learn more in a shorter time
get a 100% personalised course
learn in a fast and interesting way
have your course following your exact tempo of learning
stay easily motivated and inspired to go on
aim for your weakest areas and make them your strengths
reach your goals much faster
Private lessons, or 'one-to-one' teaching, as it is often called, is a course addressed to your specific needs and challenges, and it doesn't follow a pre-defined learning plan.
Your teacher will create a tailor-made course plan just for you, enabling you to reach your goals in a much easier and faster way, than taking part in group courses or studying completely on your own.
---
Schedule
You will create your own learning schedule with your teacher, and the lessons can be scheduled exactly when it suits you.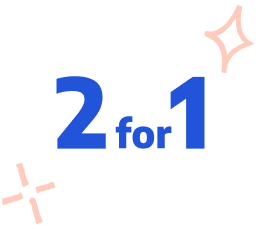 Two-for-one special offer! Bring a friend and split the cost of your lessons!
New to private lessons?
If you are new to private lessons, you should register for an assessment lesson first.
The assessment is a meeting with your assigned teacher, to create a tailored plan for your course. Your teacher will usethe the time to check your level, understand your background and areas of interest. You will then set your learning goals and make sure they can be successfully met. You will be also recommended a course package best suited to your individual needs.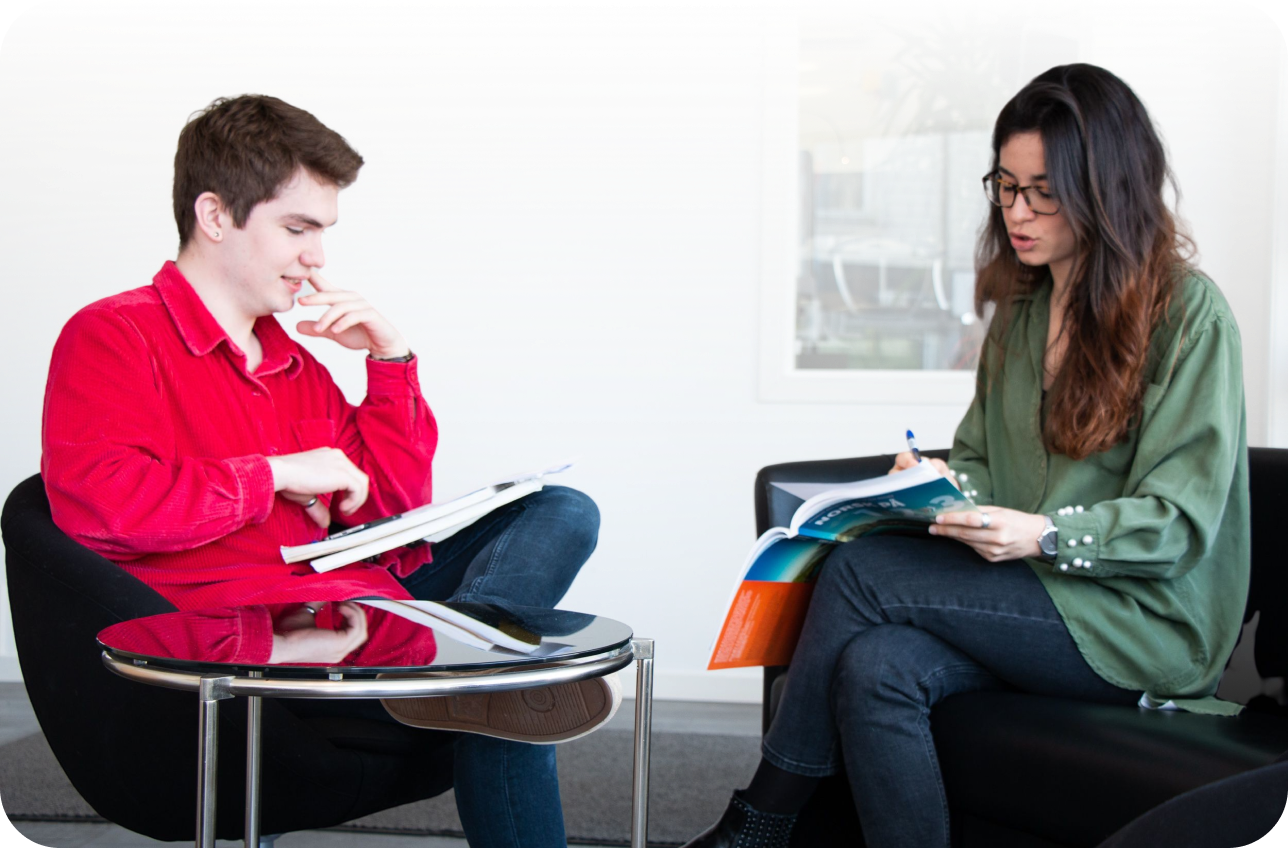 ---
How to register and what's next?
New student
Select an Assessment lesson first. During this class, you will learn more about your own objectives and needs, and the teacher will suggest a path forward to reach these goals, and which package to choose.
Please select "Any instructor in ..." and the appropriate location.
Fill in your details on the next page and we will find the best teacher for you. The teacher will then be notified and will contact you to schedule an assessment lesson within 2 working days.
Existing student
If you are an existing student just wanting to add more hours to your course, please select your preferred package and select your instructor from the list. The instructor will then be notified about the new course booking.
---
Instructors
Carolyn Hoggarth

Head of English

Jamie Linn Olsen

English Instructor

David Cregan

English Instructor

Melissa Patrick

English Instructor

Nicole Gallicchio

English Instructor
Variert, strukturert, interessant.

Armin
Our courses are completed and reviewed by thousands of students,
and recommended by 96%!
Frequently asked questions

Yes, if you agree with your teacher to follow the officially approved learning program then after finishing your course of individual lessons, you will receive an official certificate stating the number of hours you have completed and the language level you have attained.

The private classes will be designed to follow your individual needs, so if you decide that you would like to receive an official certificate, we will structure the course the way that you will be able to do so. 


Not at all. Private classes will be completely personalized according to your needs and requirements. This means that you can discuss the times and duration of lessons, and any variation in these, with your teacher, and choose what suits you best. 

The times can also vary from one week to another. It all depends on what suits you best and what you agree on with your teacher. 


The teaching methods for your private lessons with us will be chosen to match your exact needs and learning style. They will be fitted to your requirements and decided on with you and your teacher during the initial assessment lesson.

We will design the best learning plan to make sure you learn quickly and in the best way for your learning style. 
You will also soon notice that private classes are very efficient, and you will make progress very fast.



The course will start with an assessment lesson, during which the teacher will go through a needs analysis and make a course plan based on your needs and objectives.

After that lesson, you will decide together when and how often you should and would like to have classes, and what would be the best time plan to reach your goal. This will be based on your learning style preferences and learning requirements. 


Yes, you are very welcome to choose private lessons as a learning tool to prepare for the official language exams of any kind. We have very experienced teachers working with exam preparations every day. They will guide you throughout the exact areas which you would like to strengthen and will help you reach your goals.

Private lessons are shaped to your exact learning needs, so exam preparation can be just one of them!

You will be able to choose the exact aims for your learning path, and we will make sure to offer the best and fastest way for you to succeed. 

Learn languages easily and efficiently with Lingu. If you have any questions or doubts, feel free to
Chat with us
!